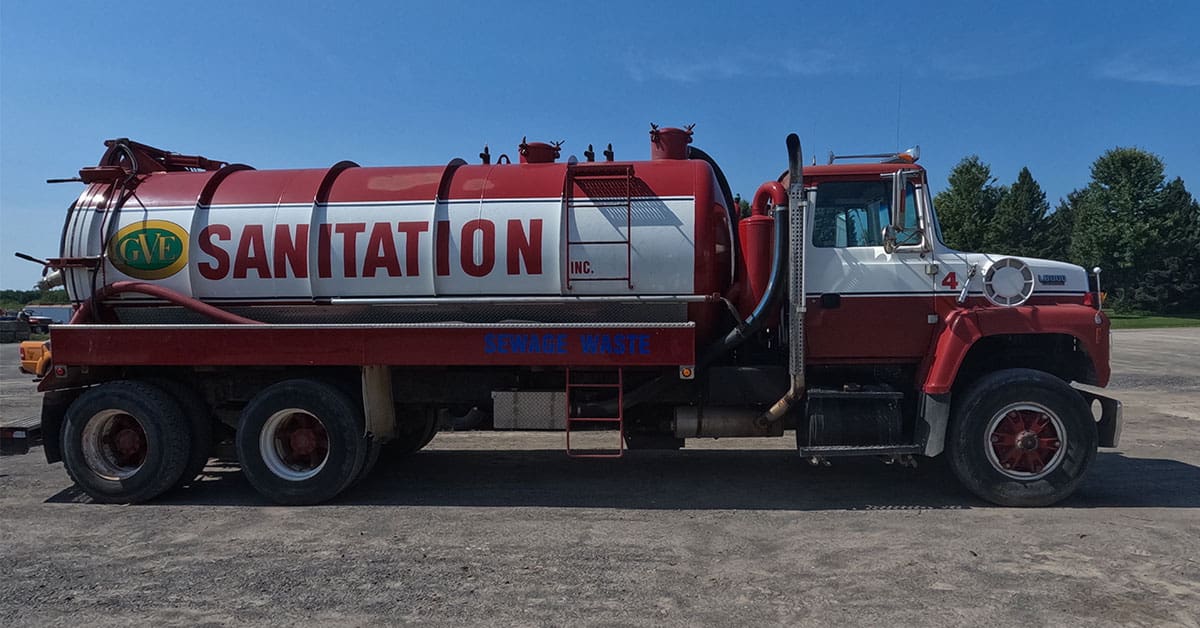 Out of sight, out of mind?
Because septic systems are buried and out of sight, they are often easily forgotten in the process of day-to-day living. However, our actions or inactions can affect and influence how long, and how well your septic system continues to function.
Sludge that accumulates at the bottom of the tank must be pumped out about every 3-5 years. How frequently depends on the Size of the tank, the number of residents and the number of litres per day discharged to the septic tank. There are no additives you can put in the tank to deal with sludge. It must be pumped out.

Why should I have my septic system pumped?
Pumping out your septic system will:
Remove accumulated solids
Help prevent the tile bed from becoming clogged
Help prevent sewage backups
Help prevent failure of the septic system
When a septic system is not pumped out for a prolonged period of time, the probability that expensive or irreparable damage occuring increases dramatically.
Green Valley Environmental is Licensed by the Province of Ontario.
We are unique in our capacity as a design & build company, providing state of the art septic system solutions for the growing needs of our clients.